For more information on Territorial Zones please refer to the help sets (
) on the right hand side when selecting your Territorial Zone on Desktop devices and the
button on mobile devices in the 'Quote Details' section when getting a quote.
High Risk Voyager Travel Insurance has Coronavirus / COVID-19 cover available regardless of FCDO travel restrictions.
This COVID-19 coverage is only applicable to the following sections of cover; Emergency Medical Expenses, Emergency Medical Repatriation/Evacuation, Return Trip (Following covered Emergency Medical Evacuation), Visitor To Bedside – Travel and Accommodation Expenses, Additional Accommodation Food & Travel Costs, Identification of Remains & Repatriation of Remains or Overseas Burial/Cremation and Hospitalisation Benefit; and no other section.
Egypt Travel Insurance - High Risk Voyager
With its scorching heat, vibrant culture of Cairo, and awe-inspiring history from the Pyramids of Giza and the Great Sphinx to The Valley of the Kings. Not to mention the wonders of Karnak and the River Nile! These attractions drive thousands of British and European tourists to travel to Egypt each year.

With all the amazing attractions Egypt has to offer, it is easy to forget that some regions do not paint such a pretty picture. So, it is important you choose the right sort of travel insurance for your needs when travelling to Egypt.
Is Egypt in Europe for Travel insurance?
Although Egypt is in Africa, the risk associated with travelling to certain areas of Egypt, such as Sharm El Sheikh, is not greater than travelling to most European countries. However, this is only applicable to certain limited areas in Egypt, other locations in Egypt represent a higher risk and are more dangerous than others, due to criminal activity and sustained terrorist attacks.
For example, as of 17th April 2019, the UK Foreign, Commonwealth & Development Office (FCDO) advise 'against all travel' to the Governorate of North Sinai due to the increased risk of terrorism. They also advise 'against all but essential travel' to some areas west of the Nile Valley and Nile Delta.

These travel advisories can change from day to day, so Click here to see the latest FCDO travel advice for Egypt.
Therefore, it is extremely important that travellers going to this area buy Egypt Travel Insurance with sufficient cover for trips to certain areas of Egypt. This is because many 'standard' travel insurance policies are likely to exclude travel to the areas mentioned above and other areas, where the FCDO has advised against 'all travel' or 'all but essential travel'.
This is where High Risk Voyager Travel Insurance is here for you, as our policy is different from most travel insurance policies. Our High Risk Voyager Travel Insurance provides cover to the destinations in Egypt where the FCDO advises against travel.
Why do I need Travel Insurance to Egypt?
In addition to the increased risk of crime and terrorism, Egypt also has no reciprocal healthcare agreement with the UK or the European Union. This means that you will not be able to use your EHIC or GHIC in case of a medical emergency whilst visiting Egypt.
So, if you do not have the appropriate travel insurance to cover your trip to Egypt, consequently, you will be required to pay any costs associated with the medical treatment you receive, from mild sunstroke to more serious medical issues.
Know Your High Risk Voyager Travel Insurance Zones!
High Risk Voyager Travel Insurance is not like other travel insurance products where the zones are not based on geographic area. Instead, the destination Zones are based on the risk of visiting that country, such as political stability. It is important that you select the correct Zone when buying your policy to ensure you have the correct cover in place.
Egypt Travel Insurance - Policy Features Snap Shot
24/7 Quick and Easy Secure Online Quote and Buy Facility
One-Tap Emergency App & Pre-Travel Country Profile Information
Access to FREE "Country Information Files" to download before your travel, to help keep you informed and safe.
24/7 Emergency Medical Assistance Helpline
Available to purchase before or after departure
Choice of 2 Levels of Travel Medical+ Cover with up to £1,000,000
Emergency Air Ambulance and Medical Evacuation Services
Single Trip Policies for Trips from 1 day up to 365* days duration
Annual Multi Trip Policies, unlimited number of trips of up to 31 days each
Includes participation in over 100+ leisure activities (non-professional)
Choice of up to 4 Territorial Zones of Cover including war, crisis and disaster relief zones
Individual cover with online discounts for Groups of 5+ Members purchasing together
Discounts available for having taken recognised risk management, travel safety and personal security advice before departure
*Note - Leisure travel trips are limited to a maximum trip duration of 31 days. Business, work, volunteering trips can be up to 365 days.
Why choose High Risk Voyager Travel Insurance for Travel to Egypt?
High Risk Voyager Travel Insurance for Egypt has been designed in close consultation between leading international travel and medical insurance experts and professionals operating at the frontline in the field of worldwide travel risk management, safety and personal security in fragile environments.
How do I get a Quote and Buy Travel Insurance for Egypt?
It's quick and easy to get a Egypt Travel Insurance quote: just click the 'Get a Quote' button to get a fast travel insurance quote online, or if you prefer to speak with someone then you can call our team direct on +44 (0) 1483 806 626.

Egypt Country Information Profile

Capital City
Cairo
Largest City
Cairo
Currency
Egyptian Pound – E£ (EGP)
Official Language
Arabic
Other Major Languages
Egyptian Arabic
Demonym(s)
Egyptian
Time Zone
GMT +2
Dialing Code
+20
Driving Side
Right
Important Information for Customers with Serious Medical Conditions
MoneyHelper has developed a directory of specialist travel insurance to ensure customers with pre-existing medical conditions are easily able to obtain access to affordable travel insurance. If we are unable to help you and you are struggling to find medical cover that suits your needs, due to a serious medical condition, you may find a company that can help you through the MoneyHelper travel insurance directory www.moneyhelper.org.uk/en/everyday-money/insurance/travel-insurance-directory or by calling 0800 138 7777 - Monday to Friday, 8am – 6pm. 
GET AN INSTANT, ONLINE QUOTE FOR FREE NOW!
For Business Trips up to 365 days cover
(can include up to 31 days of Leisure cover)

Or Leisure Only Trips up to 31 Days Cover*:
*For Leisure trips ONLY, no War Cover is provided under this policy.

High Risk Voyager - Latest News!

Our UK Customer Services Team Contact Details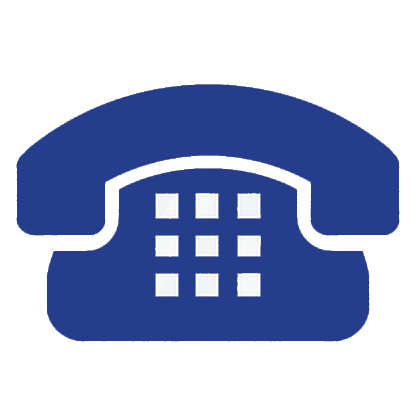 Call Customer Services:
+44 (0) 1483 806 686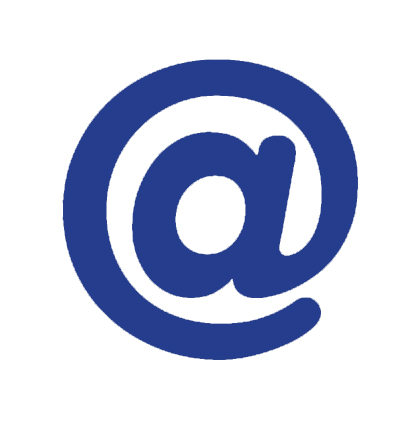 Email Customer Services:
enquiries@voyagerins.com
Our UK Customer Services team is available 9.00am-5.30pm (UK time), Monday-Friday (excluding weekends & UK Public Holidays).

Click to download the 'How To Make A Complaint' Guide

Click to download the Voyager Complaints Procedure

Designed & administered by:



Publicly rated on:



Members of: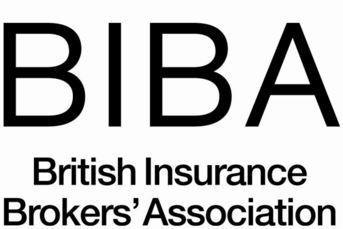 Payments secured by:




Country Guides
Will you be travelling to any of the high risk location countries, featured in the list below?
Simply click on a country featured in the list to open a free Country Guide in PDF format.