Vaccine Passports: What you need to know- High Risk Voyager Travel Insurance
Vaccine Passports - What do I need to know?
A large number of adults of in the UK over the age of 18 have now received both doses of the COVID-19 vaccine and because of this, many are in the process of planning a well-deserved trip overseas, including some countries that that Foreign, Commonwealth and Development Office (FCDO) is advising against travelling to. However, the introduction of Vaccine Passports has left travellers confused as to what exactly a Vaccine Passport is, where it needs to be used and what type of proof is acceptable when travelling overseas, especially to countries the FCDO is advising 'against all' or 'all but essential' travel.
That's why High Risk Voyager Travel Insurance explains what there is to know about Vaccine Passports so travellers can feel informed and secure when booking their next trip and when deciding which travel insurance policy is right for them.
What is a Vaccine Passport and how do I get it?
A 'Vaccine Passport' is a certificate that can be obtained from the NHS which provides travellers with proof that they are fully vaccinated against Covid-19. A number of countries will need to see this certificate in order to permit entry. There are two ways travellers can gain access to their certificate:
If you have received a full course of a vaccine requiring 2 doses, you can download the NHS app to your phone, enter your personal information or NHS number and you will have access to view 2 barcodes within the App: one barcode per vaccine. Please note: the NHS app is different and not the same as the COVID-19 track and trace app. Some Countries will accept the information via the app as an acceptable form of proof.
However, if you print a PDF copy of the COVID Pass status via the app, the printed copy will show 2 barcodes. The printed copy is valid until its expiry date and is more widely accepted than snippet of information that's available solely on the NHS app.
You can request a formal letter to be sent to your home address. This option should only be used if you have been fully vaccinated by the NHS, are planning to travel in the next 4 weeks to a country that requires evidence of COVID-19 vaccination and you are unable to obtain the information yourself via the NHS website or App. Letters usually take 5 working days to arrive so it is advised getting this arranged early to avoid any disruption to your travel plans.
Why do I need a Vaccine Passport?
Countless countries are using the Vaccine Passport programme to lower the transmission rate of the different variants of COVID-19 and as a security and safety method for yourself and other tourists and its nationals.
Information from the UK Government website states that the theory of allowing fully immunised people to move more freely, the use of Vaccine Passports has the potential to speed up the return to a more 'normal' way of life and increase economic activity with a reduced risk of virus transmission.
The International Air Transport Association (IATA) have also discussed that Vaccine Passports could hold the key to reviving the travel and tourism industries which have long suffered during this pandemic.
It is worth noting that should you travel to a destination that requires proof of your vaccination certificate upon arrival or if proof is required before leaving the UK and you are unable to present it, you will no longer be permitted to continue your journey until you can show proof of any evidence the border controls are asking for. Any travel delays caused for this reason are unlikely to be covered by your travel insurance provider.
Do I need to supply any extra evidence if I'm travelling to a country the FCDO has advised 'against' or 'against all but essential' travel?
With regards solely to Vaccine Passports, the passport itself will be sufficient evidence as it is. However, should you travel to an FCDO advised country, there will be a number of requirements to adhere to upon arrival back to the UK. Currently, arrivals will be subject to restrictions currently in place for 'red list' countries which include a pre-departure test, a 10-day stay in a managed quarantine hotel, and PCR testing on day 2 and 8.
There may also be quarantine or other requirements upon entry to the country you intend to travel to. So, ensure you find out what these are prior to departure.
Where do I need to show proof of Vaccination?
Whilst it has been explained above where you can obtain your Vaccine Passport and why it is necessary before travelling, it is worth not only educating yourself on any entry requirements to the destination you intend to visit but what rules or regulations are in place too whilst you are there with regards to showing proof of vaccination.
At the time of writing, many destinations are asking local residents and tourists to have proof of their vaccination status before they will be allowed entry to places of business such as restaurants, bars, gyms and theatres and gain access to local services. So, before booking any trip, it is worth making sure that you can not only gain access to the destination you intend to visit, but explore and access to its facilities.
Travel Insurance
Before you book your trip, don't forget to buy a High Risk Voyager Travel Insurance policy to ensure that you and your pocket are kept safe, even in unsafe environments.
With regards to travel insurance cover for Covid-19 and other unexpected issues High Risk Voyager provides protection for:
Emergency Medical Expenses – up to £1,000,000 - Should you unexpectedly contract Covid-19 symptoms and / or require hospital treatment, High Risk Voyager can help cover the emergency medical expenses for this.
Emergency Medical Repatriation / Evacuation - up to £1,000,000 – Should you need to be repatriated back to your home country; High Risk Voyager can help cover these costs.
Travel, Food and Accommodation Expenses – Should you need to stay in the country longer than intended due to Covid-19 symptoms, High Risk Voyager can help cover the additional costs for travel, meals and your accommodation expenses.
Visitor to Bedside Travel and Accommodation costs – High Risk Voyager can help cover the travel and accommodation costs of having a visitor at your side at your destination should the worst happen.
Repatriation of Remains or Overseas Burial / Cremation.
With a 24/7 emergency medical helpline, a 'One Tap Emergency Response' App, and the ability to download pre-travel country advice guides, as well as a wide range of travel cover and options for a range of eventualities, High Risk Voyager Travel Insurance can offer peace of mind and financial protection for you on your upcoming trip.
This article is for information and entertainment purposes only. It does not constitute advice in any way. The information provided here is correct at the time of writing however please check the latest policy wording for the latest terms, conditions and exclusions.
For a Quick Online Quote, Click the Button Below:
For up to a maximum of 365* days cover:

Can include of up to 31 days of Leisure cover.
For up to a maximum of 31* days cover:

For Leisure trips ONLY, no War Cover is provided under this policy.
For further information, please view the Policy Wording.
Our UK Customer Services Team Contact Details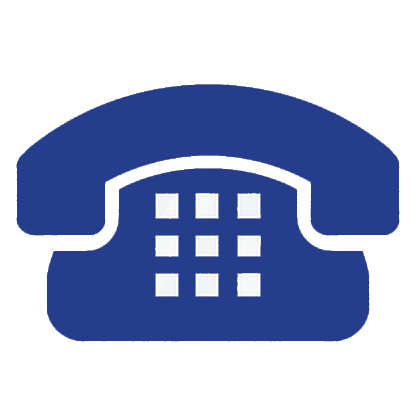 Call Customer Services:
+44 (0) 1483 806 686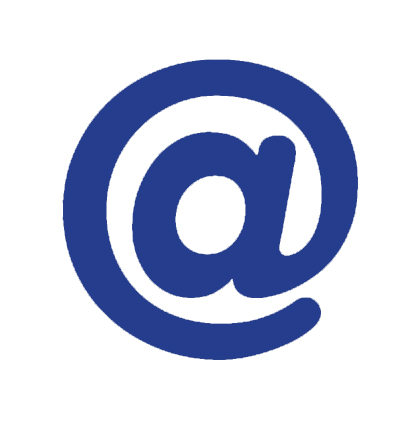 Email Customer Services:
enquiries@voyagerins.com
Our UK Customer Services team is available 9.00am-5.30pm (UK time), Monday-Friday (excluding weekends & UK Public Holidays).